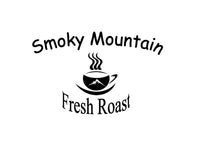 Nothing is Fresher than Fresh Roast
Unique Coffees from Around the World
Freshly Roasted When You Order
Shipped Within Just 3 Days
Do You Have Any Questions?
Don't hesitate to contact us!
SmokyMountainFreshRoast@gmail.com
Smoky Mountain Fresh Roast Coffee
PO Box 864
Athens, TN 37371
We've Traveled the World...
To bring you the World's Finest Award-Winning Coffees
COME TRAVEL WITH US!
Are you a Patriot? Would you like to support other Patriots in Business?
Get a free listing for your business!